– a private showing of the latest political work by Dublin Artist, Pete Dunne.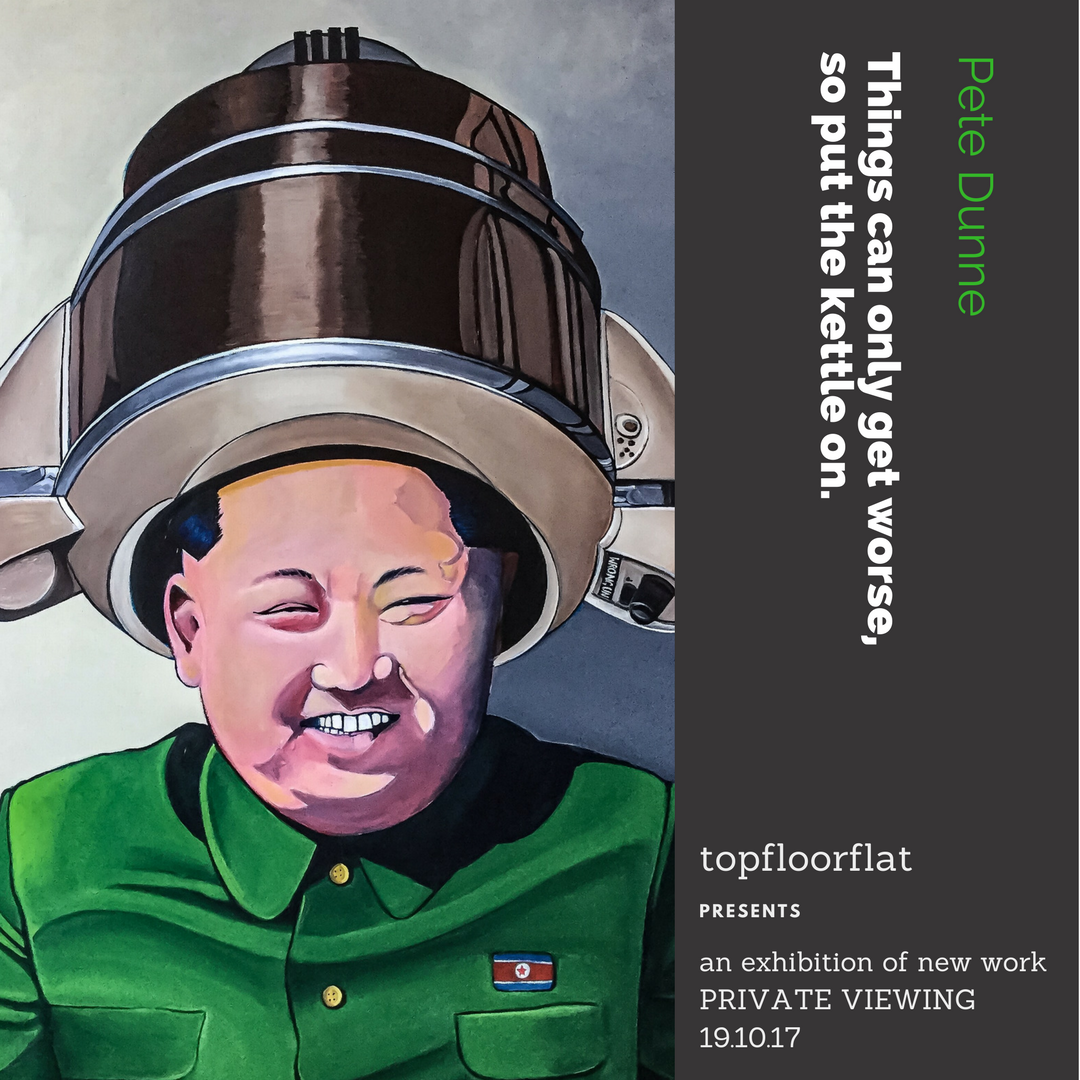 topfloorflat presents the latest works by Artist, Pete Dunne.
We welcome lovers of art and enthusiastic buyers to this beautiful intimate evening in NW6.
Please register your interest here, and we shall be in contact shortly with your invitation and details of our 'secret' location.
Drinks & canapes on arrival.
---
Artist Statement
Governments are psychopaths who work for big business, the financial sector and the 1%. Their job is to lie through their teeth about, amongst other things 'Austerity' being a cure all for a debt that was incurred by greedy bankers. It's the perfect excuse to dismantle the welfare state and the health service. Their interests are served by war, obliteration of the environment, poisoning our food and water, building bigger prisons, censoring the media, suppressing sustainable energy, creating an elitist education system and generally turning the world into a giant slave camp. I aim to highlight how twisted this reality is using any artistic medium at my disposal.
---
Top Floor Flat
19.10.17
19.00
PLACESLIMITED
Come visit at another time!
Available for viewing from Thursday 19th Oct to 26th of October. By appointment only.
Please email or call us on 07593103525 to arrange a private viewing.